Dharma Yoga is a graceful, yet challenging form of yoga based on Sri Dharma Mittra's almost fifty years of practice of classical yoga. The practice is appropriate for students of all levels, from beginner to lifelong practitioners and accessible to so many because it meets each student where they are and according to their condition. Dharma Yoga has roots in all nine forms of yoga, including Hatha, Raja, Karma, Kriya, Bhakti, Japa, Laya and Jnana,  as well as a focus on the Eight Limbs of Yoga (Patanjali's Ashtanga Yoga).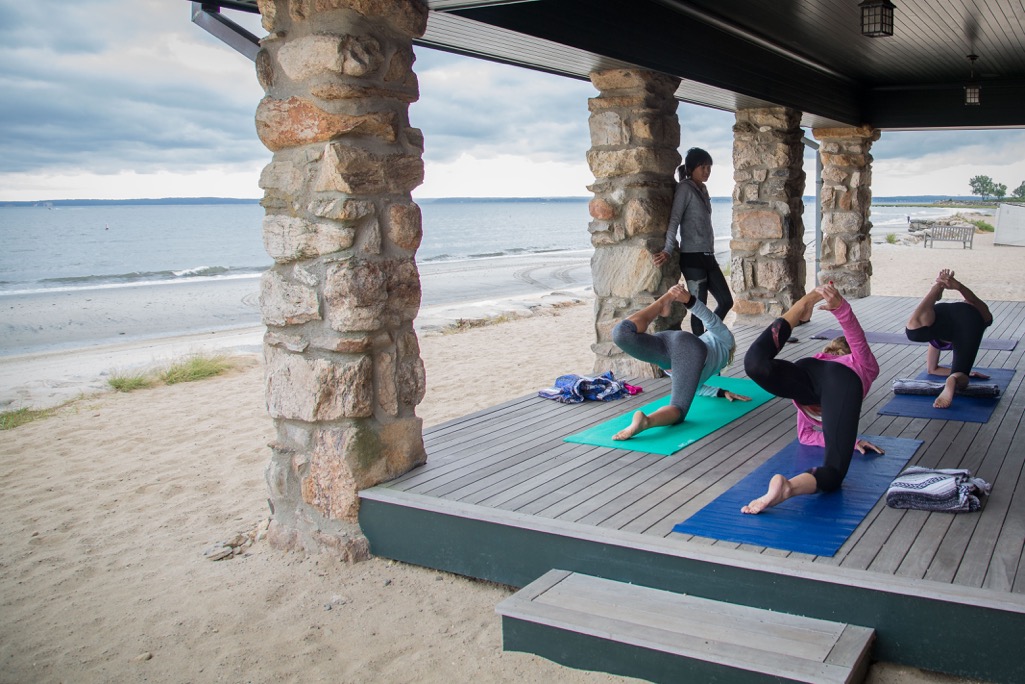 Dharma Yoga – Open Level
In this classical yoga class, practitioners will move through a series of warm-ups (Surya Namaskara and Shiva Namaskara series – mostly standing poses) to cleanse and prepare the mind and body for deeper poses: forward bending, back bending, inversions (alternatives offered), and spinal twists. Class finishes with a guided Deep Relaxation, as well as a short Pranayama (breathing exercise) and meditation practice. This grounding, steady, and empowering class will provide students with the self-awareness and knowledge of body alignment needed for an invigorating yoga practice. It will increase your sense of focus, strength, flexibility and endurance and induce a state of calmness, leaving you balanced, peaceful and free. Variations offered for all Levels (beginners welcome).
Dharma Yoga – Gentle
This healing session is appropriate for all ages, who wish to finally add the healing qualities of yoga into their lives. We move the body through the classical poses very slowly, gently and conscientiously. Rests are taken between poses as the body moves towards inner introspection on a physical and meditative level. This class is highly beneficial for those returning from an illness or injury, or who haven't moved in a long time. It is recommended for those who are looking for a gentle or pre-natal class. Everyone will leave feeling refreshed and relaxed.
Private Instruction
Are you new to yoga? Are you trying to advance your practice? I offer private and semi-private yoga classes tailored to your specific goals. Get one-on-one instruction and hands-on assists to help you gain flexibility, build strength and find inner peace.